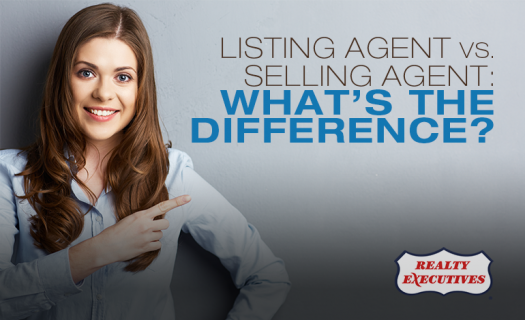 Many people get confused about some of the terms used to refer to real estate agents because, well, the terms can be confusing!
To gain clarity, it helps to first understand the difference between a listing agent vs. selling agent. Both provide valuable services, but if you are selling real estate in Paradise Valley, then a listing agent is the one you want! A "selling agent" represents the buyer.
Still confused? Let us lend even more clarity by going in-depth into the duties of each type of agent and how industry practices led to their somewhat counterintuitive names.
What a Listing Agent (aka "Seller's Agent") Does
Understanding the role of a listing agent is mercifully easy given their more straightforward title. Put simply, a listing agent helps "list" your home, or add it to the publicly accessible listings for available real estate properties on the MLS (multiple listing service) among other sources. Common places for a home to be listed these days include real estate listing magazines, online listing services like Zillow, classifieds sections in newspapers and online, social media, dedicated home listing websites and more.
Essentially, the listing agent is in charge of marketing your home, which includes seeking out potential buyers to come and view the property. They may also organize events like open houses that drum up interest.
In addition to all of these beneficial services, the listing agent will provide advice to the homeowner to help make the home more marketable. Examples include suggesting repairs or changes that can improve the home's appeal, providing staging tips, and determining which features to highlight that make the home most marketable.
For these services, the home's seller will often give the listing agent a percentage of the final sales price.
What a Selling Agent (aka "Buyer's Agent) Does
The fact that a selling agent is the same as a buyer's agent is admittedly perplexing. The reason for this naming convention title lies in the fact that these individuals really do help sell the property to the buyer they represent. Also, from the perspective of the listing agent, the selling agent is the one they ultimately have to thank for a closed deal.
A selling agent's job is to close a home sale that makes their buyer happy. They may recommend homes they personally love or recommend homes based on specific requests the buyer makes, such as "near Arcadia but not too big of a home." They will then show homes to their buyer in hopes that they discover the perfect one. They may find out about these homes through public listings or through private recommendations from listing agents.
Upon close of a home, the listing agent will compensate the selling agent for their role in the process, usually by splitting their commission 50-50.
Benefits of a Paradise Valley Listing Agent
While a selling agent is helpful, a listing agent is all but essential when selling a home in a valuable area like Paradise Valley. Homes there have values far above average and therefore must be presented in such a way as to solicit only the most serious offers from qualified buyers. Part of this presentation involves preparing the home itself, but these listing agents can also recommend marketing and negotiation strategies that maximize the home's potential offers.
To ensure that you can make the most strategic choices possible when selling your luxury home, you can contact a Paradise Valley listing agent today.
_________________________________
Are you interested in homes for sale in Paradise Valley? Contact Thomas Osterman, an experienced PV real estate agent. Call 602-405-4052 to speak with Thomas now!
Read related articles: