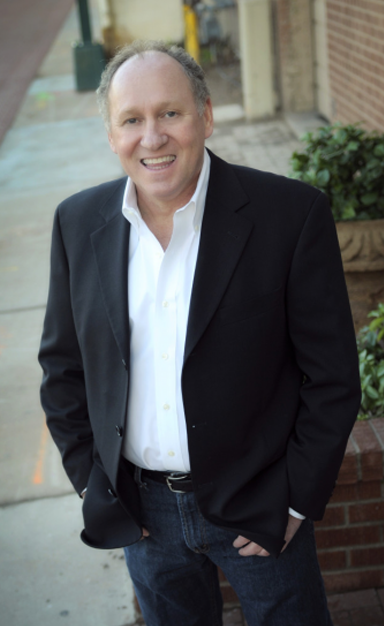 Welcome to my BILTMORE home buyer Resource page
Hi, I'm
Realtor Thomas Osterman
and I have over 3 decades of experience assisting my clients in purchasing or selling real estate. I have acquired an abundance of knowledge and information on this incredible neighborhood and would like to take this opportunity share it with you.
Biltmore Neighborhood Resources:
Welcome to my Biltmore home buyer Resource page
Call me at (602) 405-4052 and let me help you find your Biltmore dream home.
Search the MLS for homes in Biltmore Area [INTERACTIVE MAP]
BILTMORE life-style guide
When a neighborhood is named after a golf resort, you know there's something special there. The legendary Arizona Biltmore and the area surrounding it slightly resemble the Tower of London in that they are a classic symbol of Phoenix and what the desert has to offer. The hallmark of Biltmore real estate, the Resort accommodates 738 guests on its 39 acres nestled at the foot of the Phoenix Mountain Preserve. There they can enjoy the multiple swimming pools and tennis courts, two 18-hole golf courses, a full-service European spa, and five-star dining.
Agents and brokers agree: The Grande Old Dame of Phoenix, the Biltmore neighborhood lives up to its reputation, but you must have deep pockets as well as a deep appreciation for the historical significance of the area.
Typical homes for sale in Biltmore include stunning patio homes along the golf course, condominiums with courtyard fountains, and secluded old-world Spanish Colonial Revival estates. This area feels charmed, as if the lawns are magically maintained and every blade of grass is in place. You'll find this fairytale of Biltmore real estate between Camelback Road and Lincoln Drive and 24th to 32nd Streets. Located right in the middle is the Arizona Biltmore Resort.
The closer to the resort you choose your home, the higher the price tag, starting at well over $2 million. However, you may be able to find a home in the neighborhood for closer to $350,000. Prices in the gated community of Taliverde and Biltmore Greens subdivision range from $500,000 to $1.2 million, and a great home can be found for $350,000 to $600,000 in the Colony subdivision. Regardless of where you choose, you can rest assured that real estate will retain its value as it remains in high demand.
Real estate in the Biltmore corridor includes abundant shopping opportunities, including the outdoor Fashion Park, which is lined with brick walkways, tinkling fountains, and lush greenery. Five-star restaurants and the crème de la crème of retailers await your visit, and you can even take advantage of valet parking. You'll also find a brand-new urban Whole Foods Market and a cozy Trader Joe's just west of the Biltmore neighborhood for all your grocery shopping.
The magnet of real estate, though, is the Arizona Biltmore Resort, located just north of the Biltmore Fashion Park. When the resort opened in 1929, it was immediately crowned "the jewel of the desert." Esteemed architect Frank Lloyd Wright inspired the unique design, and in 1930, chewing-gum magnate William Wrigley Jr. became its sole owner. In fact, just north of the resort is the Wrigley Mansion, which overlooks all of central Phoenix.
In the early years of the resort, the well-to-do called Arizona their winter home, and famous guests included Ronald and Nancy Reagan, Clark Gable, Marilyn Monroe, Irving Berlin, Frank Sinatra, Dean Martin, Sammy Davis Jr., Liza Minnelli, Bing Crosby, Spencer Tracy, Harpo Marx, Carole Lombard, Ava Gardner, and Tony Bennett. Even today, the rich and famous are quick to visit and speak to brokers about the Biltmore, and you may even find some celebrities purchasing home in Biltmore area so they can send their children to the nearby Phoenix Country Day School, one of the best K–12 institutions in the state.
Is The town of Biltmore calling your name?
Complete the form below to have Thomas help you find your dream home.
Paradise Valley Resources
IS THE TOWN OF PARADISE VALLEY CALLING YOUR NAME?
Complete this form to continue your search for your piece of this desert oasis