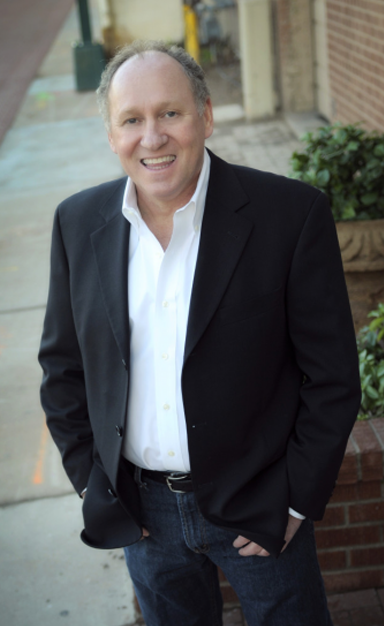 Welcome to my NORTH SCOTTSDALE home buyer Resource page
Hi, I'm
Realtor Thomas Osterman
and I have over 3 decades of real estate experience. I'm most happy when I'm assisting my clients finding their forever home, putting their homes up for sale, and relocating to Arizona from another state. I have accumulated a wealth of knowledge about North Scottsdale and the surrounding neighborhoods and I'm here to share it with you.
North Scottsdale Resources:
Welcome to my North Scottsdale home buyer Resource page
Call me at (602) 405-4052 and let me help you find your North Scottsdale dream home.
Search the MLS for homes in North Scottsdale [INTERACTIVE MAP]
North Scottsdale life-style guide
North Scottsdale Real Estate
North Scottsdale real estate lies north of Shea Boulevard and is all about status: European SUVs, steps from golf courses, custom mansions, sprawling horse properties, and gorgeous desert landscapes. It is one of the nation's 12 most expensive second-home markets and home to CEOs, celebrities, and athletes as well as young families and move-up buyers.
Much of real estate for sale, including Estancia, Deseret Highlands, and Troon, surrounds Pinnacle Peak, the area's most distinctive and coveted landmark. Here you'll find private golf courses, country clubs, custom homes, and 24-hour guarded and gated communities. All of the area is just secluded enough but still close to all of the amenities, including a sprawling Four Seasons Resort.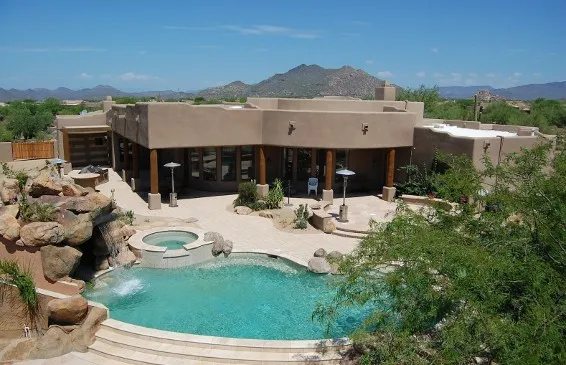 Homes that comprise real estate listings are mostly newer, large, and lavish. Some have guesthouses that, on their own, surpass the total square footage of most central Phoenix homes. Santa Fe contemporary architecture is popular here, and some homes resemble those from a long-forgotten Spanish estate.
What you won't find in North Scottsdale is rampant commercialism. Building codes and aesthetics are strictly controlled to keep the neighborhood from turning into streets of strip malls. Buildings and homes complement the natural desert landscapes, and home exteriors must be painted in a city-approved beige. This lends itself to increased land values, which can be a huge boon when looking to sell Scottsdale real estate.
Shopping in North Scottsdale
If you do want to shop in North Scottsdale, it's definitely available, but the signs aren't quite as obvious from the street. Agents will point you toward boutiques offering high-end clothing, fine arts and crafts, and home furnishings are more predominant in this part of town. Of course, you'll still find hardware stores and grocery stores as well, including AJ's Fine Foods, a local hangout for morning coffee and a bagel and any specialty food items.
Brokers highlight the area along Scottsdale Road near the 101, where you'll be welcomed to a Mecca of shopping. Many of the luxury auto brands are represented: Aston-Martin, BMW, Mercedes, Porsche, and Maserati. All of the regular retails are also available, along with bars, restaurants, and movie theatres. And just down Scottsdale Road are the Promenade, Kierland Commons, and Scottsdale Quarter, so you'll have everything you need or want close at hand.
North Scottsdale Activities
Golfers will find a number of the best links in the country located in North Scottsdale. The public Tournament Players Club (TPC) is one of the better-known courses; the Phoenix Open has been played there since 1989, and it is currently the best-attended golf tournament in the world.
Events are often held at WestWorld, such as the annual Barrett-Jackson auto auction and the Arabian horse show. Cavalia's Odysseo and Cirque du Soleil have also made stops in the area.
Following your time on the hill, check out one of the local watering holes, such as the Pinnacle Peak Patio or Greasewood Flats, both of which offer unique decorating schemes — and you just might find some brokers there enjoying lunch.
Is The town of North Scottsdale calling your name?
Complete the form below to have Thomas help you find your dream home.
Paradise Valley Resources
IS THE TOWN OF PARADISE VALLEY CALLING YOUR NAME?
Complete this form to continue your search for your piece of this desert oasis