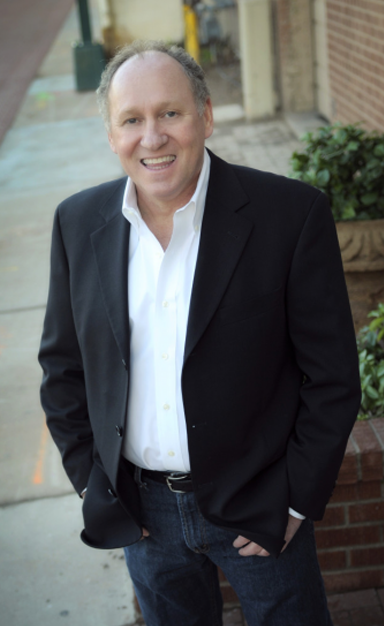 Welcome to my paradise valley home buyer Resource page
Hi, I'm
Realtor Thomas Osterman
and I have over 3 decades of experience assisting clients purchasing and selling real estate. I have accumulated a wealth of knowledge about this luxury neighborhood and I'm here to share it with you.
Paradise Valley Resources:
Welcome to my paradise valley home buyer Resource page
Call me at
(602) 405-4052
and let me help you find your Paradise Valley dream home.
Search the MLS for homes in paradise valley [INTERACTIVE MAP]
Paradise Valley life-style guide
Move to the Town of Paradise Valley
As one of the top 50 wealthiest communities in the US, and one of only three located away from either of the coasts, homes in Paradise Valley offer an exclusive, secluded retreat for athletes, actors, and corporate executives. The real estate listings here are equally as exclusive, and brokers who work with residents of the Town of Paradise Valley must be extremely knowledgeable while maintaining the discretion of their clientele.
Those who choose to call this beautiful corner of the Phoenix metro area home appreciate the idyllic desert setting and views of Camelback Mountain from their picturesque estates. This natural beauty, large lots, and close proximity to Phoenix of these real estate listings have long been a draw for the rich and famous. Here, buyers can have it all: privacy, expansive living, extraordinary views, and an easy commute.
In actuality, Paradise Valley started out as a rural location spotted with dude ranches, and residents rode horses to visit neighbors. Although some horse properties remain, most of the five-acre parcels have been divided into smaller (yet still large) lots. Agents will tell you that you won't find much of a commercial aspect in real estate. Instead of malls full of retail stores, you're more likely to find medical offices, schools, and churches.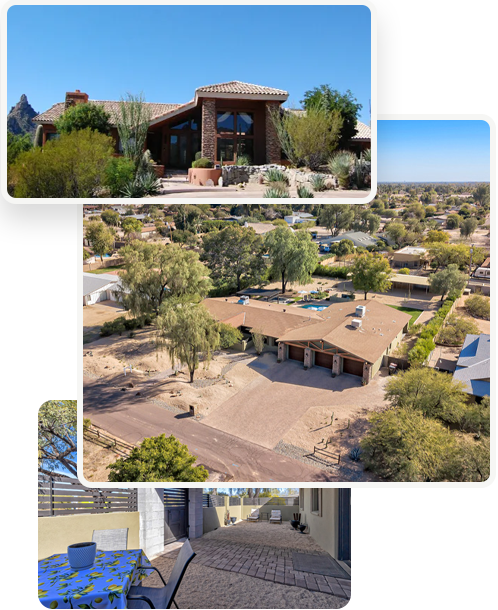 Paradise Valley Home Expectations
Paradise Valley real estate boasts an eclectic mix of architecture from brick ranches built in the 1950s on natural landscaping to pillared white mansions with manicured lawns and topiaries. More modern estates with walls of glass and steel can also be found along the hillsides of Camelback Mountain. Most of these exclusive homes are hidden behind gates, thick oleander hedges, and long, meandering driveways. The homes for sale here come with a hefty price tag: often two to three times that of similar properties in Carefree or central Scottsdale.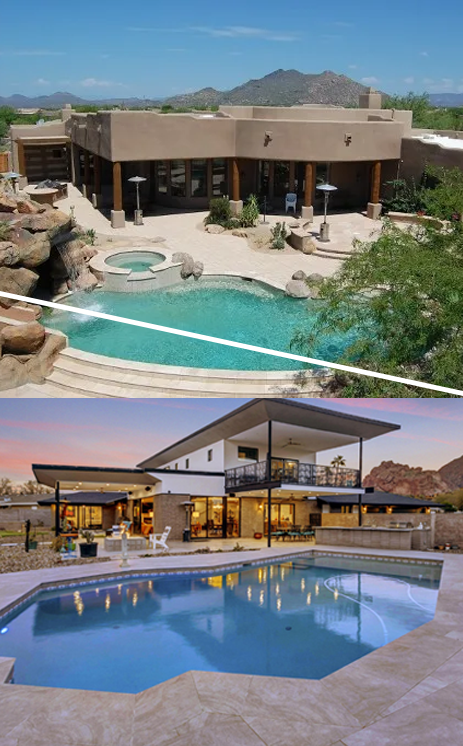 Aside from the multimillion-dollar estates that are move-in ready, some real estate are ready for a tear down and rebuild to meet your exacting specifications. In a sought-after location, an older home or empty lot can be an affordable investment for a new build.
Not reserved just for thousand-square-foot homes, real estate here also offers luxury condos. Bella Terra, a 240-unit project at Shea Boulevard and 54th Street, was built in 2005 and features one-, two-, and three-bedroom homes with granite countertops, state-of-the-art kitchens, and fireplaces.
One big selling point for brokers and agents is how close Paradise Valley is to everything. From luxury boutiques and world-class retailers to neighborhood cafés, everything is nearby. Paradise Valley Mall, Biltmore Fashion Park, and Scottsdale Fashion Mall are within a few miles, and Whole Foods, Trader Joe's, and AJ's Find Foods will help get your pantries stocked.
Dining in Paradise Valley
If dining is in your plans, you'll find a whole range either within the town limits or just on the outskirts. El Chorro Lodge is a landmark of Paradise Valley. Located on Lincoln Avenue just east of If dining is in your plans, you'll find a whole range either within the town limits or just on the outskirts. El Chorro Lodge is a landmark of Paradise Valley. Located on Lincoln Avenue just east of Tatum Boulevard, the Lodge originally opened in the 1930s as the Judson School for Girls and later became the indoor-outdoor bar and eatery it is today. The views from the expansive patio at sunset are too stunning for words to describe. Sanctuary on Camelback Mountain Resort and Spa, Montelucia Resort and Spa, and JW Marriott Camelback Inn are all within moments of one another, and each offers five-star dining and accommodations as well as world-class golf courses.
Paradise Valley Golf Courses
Paradise Valley Country Club was established in 1953 and recently underwent a $28 million renovation to its more than 200 acres. It's such an exclusive club that to apply you must have two current members who've been with the club two or more years submit your name. In fact, the current membership fee is unpublished.
Is The town of paradise valley calling your name?
Complete the form below to have Thomas help you find your dream home.
Paradise Valley Resources
IS THE TOWN OF PARADISE VALLEY CALLING YOUR NAME?
Complete this form to continue your search for your piece of this desert oasis