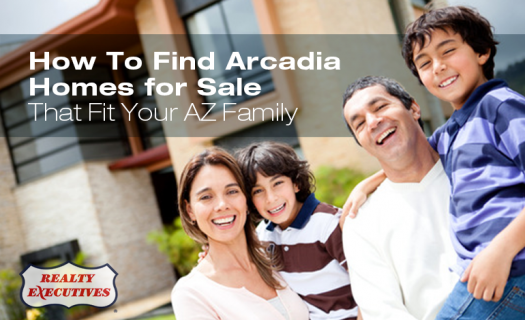 One house is too big; one house is too small. One house is too expensive; another doesn't seem like a sound long-term investment. With all of the Arcadia homes for sale, how do you choose the right house for you now and into the near future?
Where Are You Now?
A good way to determine what size house is best for you to buy is to look at where you are now. How big is your current home or apartment? Do you have rooms you don't ever use? Are you spilling over at the seams? Is your current home the right size for your needs but lacking some amenities you'd like, such as a larger kitchen or an additional bathroom? These are all questions you can address now to determine where you might want to be moving forward.
Look to the Future
Sure, you may know what you want or need now, but how will that look 2, 3, or 5 years from now? Is your family in the growing stages or will kids be leaving home soon? Do you want space to entertain and accommodate overnight guests? The answers to these questions will help determine if you should be upsizing or downsizing.
Stuff, Stuff Everywhere
If you feel like your current house is bursting at the seams, it might not be because of the people in it; it could be because of all the things you own. Before you make any permanent decisions, it might be a good idea to clean out your home. Get rid of the things you don't use, downsize the extras, and see where you stand. Perhaps a storage unit is all you need to feel more comfortable at home.
Whatever you choose to do—upsize, downsize, stay where you are—you can trust Thomas Osterman to provide solid real estate advice so you can find the perfect "Goldilocks" home for yourself and your family.
____________________________________________________
Are you interested in houses for sale in Arcadia Arizona? Contact Thomas Osterman, one of the most experienced Arcadia real estate agents. Speak with Thomas by calling 602-405-4052 now!
Read related articles: