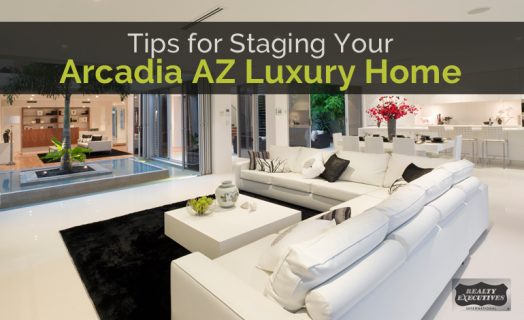 Whether you're relocating or just looking to upgrade to a new property, you first have to sell the home you're in now.
If you're dreading the process of listing your home and waiting for offers to come in, you're not alone.
Luckily, there are several ways you can speed up the sale of your luxury property.
One of the easiest ways is by staging your property better.
If you're ready to learn a few tricks for staging exclusive homes to help them sell faster, keep reading. We're breaking down several simple tricks that can go a long way.
Remove Your Personal Items
When it comes to shopping for exclusive homes, the trick for landing a buyer is allowing them to imagine themselves living in the space.
While your personal items might be luxurious, they won't necessarily be the right taste for potential buyers.
Instead, it's better to offer a clean, neutral space. That way buyers can imagine filling it with their own items that better fit their personal taste.
Declutter
In addition to removing personal items, it's time to declutter.
Too much furniture and decorations can make a space look smaller and messier than it really is. If you're hosting open houses, it can make your home look overly crowded.
With the trend towards minimalism becoming increasingly popular, less is more when it comes to staging exclusive homes.
Clean, Clean, Clean
Once you've rid the space of clutter and personal accents, its time to clean.
A professionally cleaned space will keep potential buyers from focusing on carpet stains or dusty corners. This allows them to see only the home itself, helping you better seal the deal.
Emphasize Any Luxury Features
Selling luxury properties is all about accenting any high-end features.
Whether it's large windows with sweeping views, a big master bathroom, or an open floor plan, drawing focus to a home's luxury features is a great way to help sell them to potential buyers.
Staging furniture and adding dramatic lighting can be a great way to accent these features.
Leave No Room Untouched
While potential buyers will be more interested in seeing some rooms in your home than others, you need to put attention into preparing every room in your home.
Whether you have an extra guest room that you're using for storage or a basement that you rarely use, it's important to declutter and clean your entire space.
Don't Neglect the Outside
When you're staging your home, don't get so caught up in decluttering and moving furniture that you forget about the outside of your home.
The front of a home and the yard are the first things that potential buyers see when they arrive at the property. Make sure that the first thing they see leaves a good impression.
Clean, bright front doors and fresh landscaping can go a long way towards boosting curb appeal.
Staging Exclusive Homes Helps Speed Up Sales
A few clever staging tricks can go a long way towards speeding up the sale of your luxury property.
If you're ready to list your home, it's time to find the right realtor for the job. Contact us today to see the difference that a realtor with experience selling luxury properties can make.
_________________________________
If you're looking to work with one of the top-selling agents in arcadia AZ, contact Thomas Osterman today!
Call Thomas at (602) 405-4052 and enjoy a more personalized real estate experience.
Read Related Articles: