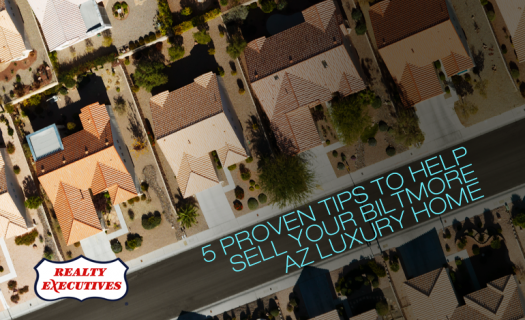 As recently as 2016, global luxury home sales were in a slump. A harsh economy coupled with, ironically, rising high-end property prices are some of the reasons fewer people are willing to dish out north of $1.6 million to purchase a luxury home.
As a seller of exclusive properties, this can only mean one thing: working harder to get your property sold.
Fortunately, we're here to take care of that. In this article, we're revealing top tips to ensure your luxury home doesn't sit on the market longer than necessary. Keep reading!
1. Get the Pricing Right
We get it. Luxury homes are assets for the rich; people who – in theory – shouldn't be having cash flow issues. With this mentality, you can easily overprice your home.
However, you'll be making a costly mistake, and here is why. Most buyers of luxury homes have personal financial advisors or real estate agents who comb through real estate markets to find the most competitively priced property on their behalf.
If your home is overpriced, expect potential buyers to give it no more than a glance.
2. Get the Timing Right
The design of your luxury home can influence the time of the year it goes up for sale.
For instance, is it a summer luxury home complete with outdoor kitchens? If so, the property has a greater chance of getting a buyer when put on sale in the summer.
Trying to sell it in the colder months could see it stay on the market longer because not many people fancy switching homes during blustery winters.
3. Up Your Marketing Game
Even if your property is as exclusive as they get, not many people will find it if you just erect a "for sale" sign by the gate.
To sell exclusive properties, you must embrace digital marketing.
Start with the basics: get it listed in top real estate sites. In the listing, be sure to include accurate details of its physical location, along with several high-quality pictures of the property.
To up your game, get a professional to make a virtual tour of the property. At least 40 percent of prospective property buyers prefer taking a virtual tour of a property before making a purchase decision.
Upload the video on real estate websites, as well as on social media platforms such as Facebook and Instagram.
4. Throw in Extra Incentives
Place yourself in the shoes of a luxury home buyer for a moment.
You typically want more than the heated indoor swimming pool, smart tech, killer outdoor views and spa bathrooms that a standard luxury home offers. You want something more; something that defines your unique tastes, something like pieces of art or exotic wine collections.
Now, as a seller, throwing such incentives into the mix can make your property irresistible to potential buyers, especially those whose tastes match yours.
5. Work with a Luxury Real Estate Agent
If you've never sold luxury real estate before, it can be challenging to sell quickly and at an aggressive price.
Why not let an experienced luxury real estate agent do the hard work for you?
An experienced agent, particularly one who specializes in Biltmore, AZ, has a superior understanding of the local real estate market, and you can count on them to do everything from setting a competitive price to negotiating with potential buyers.
Selling Exclusive Properties Made Easy!
To this end, we have fleshed out all the necessary information you need to sell your exclusive properties in Biltmore, AZ.
Oh, one last thing. Remember to be patient. Luxury properties tend to stay on the market longer than average properties. Being hasty can lead you to sell at a lower price.
Need further help? Want to work with a competent agent? Book an appointment today!
_________________________________
If you're looking to work with a top Biltmore selling real estate agent, contact Thomas Osterman today!
Call Thomas at (602) 405-4052 and enjoy a more personalized real estate experience.
Read Related Articles: