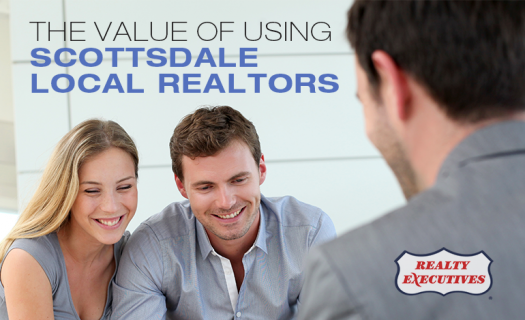 Sure, with countless real estate sites, like Zillow, it may be tempting to just cut out the middleman. Or, you may want to go work with one of the "inexpensive" online agents that kind-of, sort-of seem promising.
But, by doing that, you're cutting ties with a world of opportunity.
That's because your Scottsdale realtors offer unparalleled expertise and guidance to clients. They know this area- and they know it well.
If you're looking to buy or sell your home, don't miss out. Because believe us, there is plenty that can go wrong doing this work on your own or with an inexperienced agent.
Not convinced just yet? Here is why you should always work with local realtors.
Established Client Base
What's the key to buying or selling your home? Oh, right- finding someone you can buy from or sell to.
It's likely your local realtors will already have a network of interested prospects. That saves you the hassle of scouring through websites.
It also saves you from wasting time on people who may not be serious. It's common for sellers to encounter the fickle buyer and vice versa.
The Home's Value
A Scottsdale's home can't be matched, in terms of value- we all know that. But, who really knows your neighborhood's price margins better than a realtor?
Maybe your local realtor sold a house down the street from you in North Scottsdale. Or, perhaps, they helped a friend find their dream home in Gainey Ranch neighborhood.
Whatever the case, it's reassuring to know you're working with an experienced individual. It's hard to know the ends and outs of any community's price points without prior experience.
Local Residents Know/Love Local Realtors
If you're unsure if you should reach out to for help, we recommend asking family and friends.
Why?
Because they're going to tell you the truth.
And most of the time, we're confident the truth is good. Usually, the truth is that they had a wonderful experience working with someone who knew their area.
Heck, they may even have some excellent recommendations for you. Whatever the outcome, talking to loved ones can be reassuring and give you peace of mind.
They're There, Always
Whether you're a first-time homebuyer or a 12-time homebuyer, it can be a daunting process. What makes it even more stressful is not having the communication you need with your realtor.
Going local means you'll always have a person who can be there for you, no matter the situation. You don't have to worry about irregular communication, funky calling hours, or any other problems that may arise with an online agent.
Instead, be rest assured knowing your source of help is just a call away. And, they're ready and willing to help you every leg of the way.
Let's Find Your Dream Home
Not convinced how much easier and beneficial it is to work with a local realtor? Don't worry- I don't mind taking questions.
Connect with me to learn how I can help you find or sell your home in Scottsdale.
_________________________________
Making sure you're partnered with the right local realtor makes all the difference. Call Thomas at (602) 405-4052 and enjoy a more personalized real estate experience.
Read Related Articles: