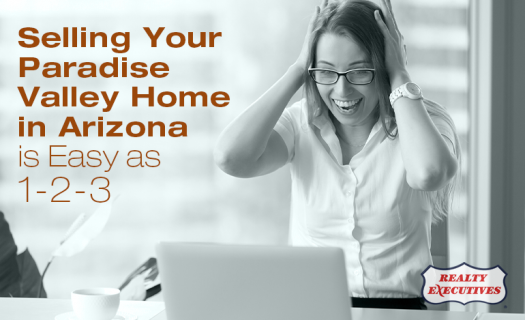 When selling your Paradise Valley home and putting it on the market, your pressing goal is to sell it, and to sell it as close to the price you've asked. Let's say you receive an offer on your home, but you are not happy with it. You have three choices: accept it, reject it or make a counter-offer. Which should you choose? In almost every situation, your best bet is to make a counter offer.
Play the Game
When the offer you receive is too low, it may be because the potential buyers are testing you with their initial offer. Sometimes, buyers will make a lowball offer just to see how little money you'd be willing to settle for – but they're prepared to pay more. Why pay full price when they don't have to, they'll wonder. If you simply reject their offer without a counter offer, you will never know just how much more they were ready to pay for your home had you held in and played the negotiations game.
When you come back with a counter offer, you show that you are serious about selling your property and are willing to negotiate. Remember your goal. Your home is on the market for a reason, right? Immediately rejecting offers won't help to bring you closer to that goal. Keeping the conversation going by making a counter offer will.
The Grass Isn't Always Greener
It's entirely possible you may not get another offer. It is critical to selling your home that you are realistic. Depending on your property and market conditions, the offer you just received may be your only one. So why not try to make the best of the situation and craft a counter offer and see what the buyer is actually willing to do?
You have nothing to lose by sending the buyer a counter offer. A buyer who has made the effort to make an offer on your home must be at least somewhat interested in buying it. Reciprocating the interest via a counter offer costs you nothing and indicates a willingness to work towards a mutually agreeable outcome.
Making a counter offer isn't guaranteed to get you a sale, but at least you'll know you gave it your all.
If you are in the market to sell your home, look no further than Thomas Osterman. A proven real estate negotiation specialist, Thomas will have your best interests in mind from beginning to end.
____________________________________________________
Are you interested in home listings in Paradise Valley Arizona? Contact Thomas Osterman, an experienced Paradise Valley Realtor. Speak with Thomas by calling 602-405-4052 now!
Read related articles: