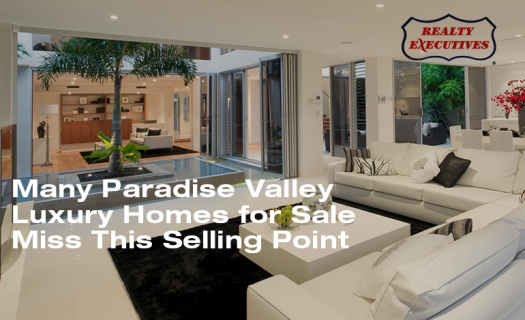 After taking those initial first views of your home's curbside appeal, the next thing potential buyers (as well as you, your guests, and your family) will see is your home's foyer or entryway. This is where you can make or break that first impression on Paradise Valley luxury homes for sale.
Flooring
When you walk into your house for a first impression, take a look down. How does the floor look? The entryway to a home sees a lot of foot traffic, so it can wear sooner than less traveled areas. Consider a durable and easy-to-clean floor material, such as tile, laminate, or hardwood. You can even up the ante with natural stone, slate, marble, or granite. Although these are higher priced materials, you won't need much in a foyer, so the splurge could very well be worth it. An area rug can add a little warm and is much easier to clean than a carpeted entryway.
Storage
When you walk in the door, you usually need to put things down: keys, mail, phone, or purse. Create simple storage with either a wall-hanging basket, small table, or even a bookcase or lockers for children's items. Not only will the storage look great, but it will help you to keep track of those smaller items we always seem to be searching for when we're running out the door in the morning. For buyers, it gives them ideas and makes the entryway look more inviting.
You may have also have a coat closet off your front door, but if the foyer isn't so equipped, create another option. An armoire, coat rack, or attractive wall hooks make great places to hang coats and umbrellas. A small mat next to the door tells guests where to leave their shoes and keeps mud and dirt out of the house.
Seating
If you have a large foyer, you may want to consider adding a bit of seating, such as for putting on and taking off shoes. Bench seats are perfect since they can accommodate a number of people, take up very little space, and allow for additional storage below. This is also another great place to store lockers for those gym bags, backpacks, and bike helmets. If you don't have that much room, try a single chair as a quick place to cop a squat.
Mirrors
A mirror in the entryway serves a number of purposes. It allows you and guests to take a quick look before leaving for the day. It helps to make sure all of the buttons were caught when putting on the coat that was just grabbed. It also provides the illusion of additional space, especially if it's a large mirror.
Lights & Decorations
Make sure the entryway is well lit. If shoes and coats weren't placed where they should have been, this will ensure no one trips, but it also makes the entry look much more inviting. A potted plant near the door also adds a bit more warmth and makes everyone feel welcome upon entering your home.
________________________________________________
Are you interested in luxury homes for sale in PV Arizona? Contact Thomas Osterman, for the best Realtor services in Paradise Valley AZ. Call 602-405-4052 to speak with Thomas today!
Read related articles: