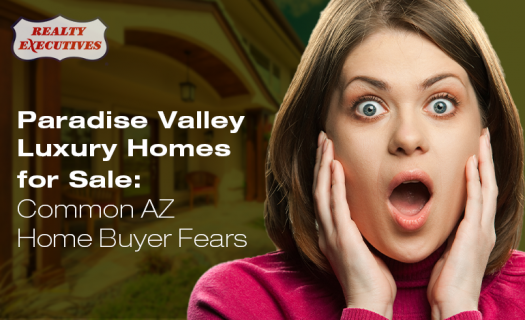 It doesn't matter if you're in the market for your first home or your tenth; the task can still cause anxiety at all that's to come. Thankfully, armed with some knowledge and ideas, you'll have better answers for the questions that arise, and you'll be buying one of the Paradise Valley luxury homes for sale in no time.
Can I Afford This?
The question of affordability is a big one, and it's not one that your Realtor can address. Instead, you need to sit down with a mortgage professional or loan officer first no matter whether you are looking for Paradise Valley real estate or any other location. Get pre-approved for a realistic mortgage so you and your real estate agent know what your market includes. You'll get all kinds of ideas on which mortgage fits your specific needs, including special offers available.
Am I Going to Overpay?
Buying a new home can be an emotional experience, and buyers sometimes get caught up in all of the bells and whistles, picturing themselves in the home before they've even made an offer. Work with your Realtor to determine what you really need vs. what you want, and remove yourself (at least somewhat) from the process. Your agent will be your advocate to determine the property's fair market value and negotiate to get you the best deal possible.
What If I Miss Out on My Dream Home?
Much like overpaying based on an emotional drive, buyers can get attached to a home too quickly, becoming very downtrodden when their offer is not accepted. Remember that there are many homes available, and you'll find another one, one that might be even better than the one you lost. In other words, don't unpack your bags until the ink is dry.
Did I Make the Right Choice?
After making an offer or even moving in, it's normal to have a tinge of buyer's remorse. You find that first flaw and you're thinking you've made a poor choice. Remember that no home is perfect, but if you and your Realtor have done your due diligence, you're more likely to have chosen the right home for you that will be a good fit for years to come.
____________________________________________
Are you interested in a mountainside luxury home with city views? Contact Thomas Osterman, an experienced Paradise Valley Realtor. Call 602-405-4052 to speak with Thomas today!
Read related articles: