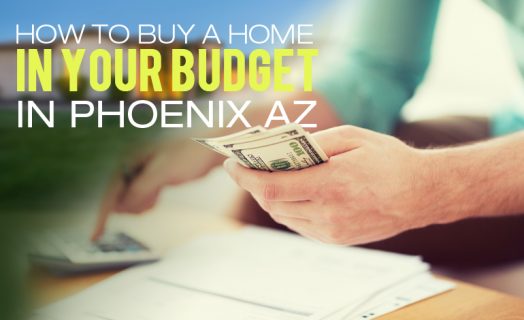 What's the most valuable thing you'll purchase in your lifetime? A home.
When it comes to real estate hunting in the Arizona region, your budget will be a major consideration.
The Arizona luxury real estate market is vast, so without establishing a realistic budget, you could find yourself drowning in options. Determining your budget will help narrow down your search for your dream home.
In this post, we'll help you find Arizona luxury real estate you can afford.
1. Visualize Your Lifestyle
What type of home life do you envision for your family?
The first major consideration would be proximity. How far outside of the city center would you prefer to live? What will your commute to work be like?
Some other things to consider include the type of lifestyle you and your family prefer. Are you more outdoorsy, or are you homebodies?
The Arizona luxury real estate market caters to both lifestyles with large plots of land and beautiful gated communities.
Based on your family's needs, you need to consider:
The number of bedrooms
How many cars the garage can hold
Pet allowances
Storage space
All of the above are vital considerations when purchasing a new home and determining a budget.
2. Establish Your Budget
Homebuying 101: Don't shop for a home based on price range.
Instead, shop for a home based on monthly payments. Even if you're looking for high-end homes in the Arizona luxury real estate market, you'll need to stick to a budget.
Unless you have a mountain of cash stashed away, your home purchase will be based off a monthly mortgage payment. This monthly payment must be affordable and something your budget can realistically handle.
A huge part of buying a new home is knowing your absolute maximum and being realistic about what you can afford.
3. Consult with a Mortgage Lender
If numbers aren't your thing, don't try to wing it! Make an appointment with a mortgage broker in Arizona to discuss your financial options.
If you're a first-time home buyer or looking to make an upgrade, a mortgage broker can assist in securing a pre-approved home loan known as a mortgage.
Once you're approved for a mortgage, you'll be issued a golden ticket: a pre-approval letter. This letter states that you're qualified to buy a home and can meet the mortgage payments each month.
4. Choose the Best Real Estate Agent for Your Region
90% of the American population shops for real estate online.
There's nothing wrong with doing research, but a real estate agent can help you close a deal of a lifetime. Access to information about the house you're looking to buy is only half the legwork.
A real estate agent and adequate representation are vital for these reasons:
A good real estate agent knows the region you're looking to buy in and can advise on good or bad deals.
A real estate agent remains objective and emotionless in the buying process.
They handle complicated paperwork which can dampen the process of buying a new home.
They look out for your bottom line and will best represent your budget needs.
Purchase Arizona Luxury Real Estate with Us
Known as the number one luxury real estate agent in Arizona, Thomas Osterman doesn't take a cookie-cutter approach.
Every transaction is treated uniquely, ensuring clients are thrilled with the end results.
Connect with us today for more advice on establishing a budget to suit your needs.
_________________________________
There are many Paradise Valley, AZ real estate professionals, but Thomas Osterman is the agent with your best interests in mind. Call Thomas at (602) 466-1846 and enjoy a more personalized real estate experience.
Read Related Articles: