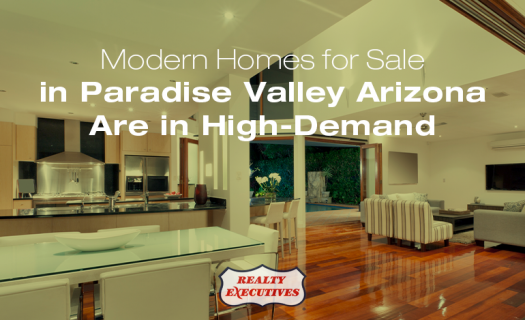 Ask any two homebuyers, and you will most likely get two very different sets of opinions concerning what the most important features of a home are. Within the field of architecture, especially, many conflicting viewpoints have reigned supreme, depending on the epoch in question. However, what remains objectively, demonstrably and consistently true is the total market domination of one style over all others. Each era has its king, and this era has crowned the modern home with its luxurious touches. Today's discerning buyer craves a certain finesse, panache and punch.
Simply put, for one concerned with buying high quality, there are many factors to consider, including: design of the home, amenities provided by the home and community and, of course, location. Conveying the right message, one that reflects your values powerfully and authentically, is the end goal. Fortunately, your chance to seize the best home in the very best neighborhood has come. With modern homes for sale in Paradise Valley, which, rest assured, was most aptly named, you have but to reach out and grab your perfect piece of the American dream.

On the Rise: Modern Homes, Modern Design
Frank Lloyd Wright (June 8, 1867 – April 9, 1959) was an American architect, interior designer, educator and writer. He gained renown, among many other accomplishments, for what he styled "organic architecture," meaning, the establishment of equilibrium between Man and his environment. "Organic," used in the sense Wright meant, promptly became integral to the modern movement.
Wright designed about 360 homes across the U.S. from the 1890s into the 1950s. Given how rare and fascinating they are, Wright homes should rightly be considered a status symbol, as these have garnered a unique fan club over the past several decades, a cult following, it could be said. To that point, Chicago Tribune quoted one Emily Novick, "I didn't think it was possible to own a Frank Lloyd Wright house," noting the perceived inaccessibility of such homes, "I didn't think you could possibly buy one." According to the Tribune, the designs originated by Wright are in vogue again in Chicago and this myth of total unavailability has been dispelled. This same shift holds true in Paradise Valley, Arizona, where some of the legendary Wright's luxury homes can be found today.
The Modern: Defining Features
Having experienced its heyday from 1945 to 1975, the modern movement is witnessing a dramatic resurgence lately. A 2005 University of Arizona study nicely ties together the threads of the modern movement of architecture as manifested in the city of Tucson, highlighting the most captivating elements of this dynamic style. Born, as it was, in the wake of World War II, modern design emphasized simplicity in form to maximize utility in function. This focus led the streamlined, simplified and highly stylish angles we recognize today.
Modern architecture spurns standardized, one-size-fits-all conceptualizations, instead dictating that the layout of each construction exist harmoniously within its location. Elegant touches occur naturally when both the necessities of the homeowner and the surrounding landscape are taken into account. Careful consideration of what someone living out his or her daily life within the home will need informs many of the design choices, including bold roof lines and a willingness to display the "bones" of the home. For example, the open ceiling concept's revelation of beautifully lacquered beams is a modernist innovation. Windows, fireplaces, posts and more are given due prominence and a good deal of flair by sticking to strong, right angles rather than meandering curves.

Finding the Right Modern Home in Paradise Valley
Paradise Valley boasts a population on the smaller side, touching a comfortable but humble 12,820 citizens. This means that finding the perfect luxury home there could be tricky, especially considering how the popularity of modern homes is experiencing exponential growth. Still, for those willing to look a little closer at this wonderful town, the rewards are sure to spill forth. A word of caution, however: the reinvigorated and explosive demand for these modern homes does heavily imply that they will be going fast. Anyone looking to get in on the action while there are still houses for sale in Paradise Valley will have to be quick on the draw. Snatch up your modern home today, friends.
__________________
Are you in search of the perfect modern home in Paradise Valley? Thomas Osterman, an experienced realtor in Paradise Valley AZ, has in-depth knowledge of the neighborhood and can help you find your perfect dream home. Contact us via email or call (602) 405-4052 today!
Read related articles: