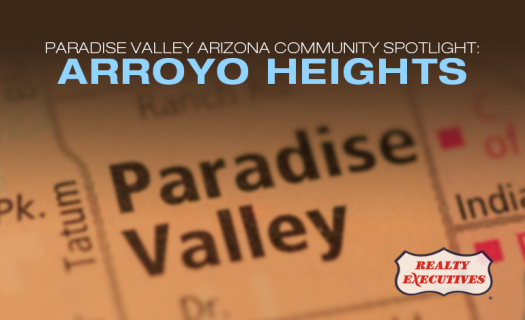 Paradise Valley, in the Phoenix metropolitan area of Arizona, was once part of a popular resort town. The area has since grown into a center of urban life, with all of the best amenities within easy reach. From shopping to fine dining and local community activities and education, Paradise Valley has it all while also offering a quiet and private way of life with plenty of space between homes. Learn why private homes in Arroyo Heights in Paradise Valley offer everything you could want for dream living.
Large Lots of Land
Homes for sale in Arroyo Heights offer large tracts of land, and these spacious lots allow you to live the life of your dreams. From a huge in-ground pool and a true outdoor oasis to room for large parties, events and entertaining, you'll never be at a loss for room to breathe and stretch out. It's the very definition of luxury.
True Private Living
The large estates available offer true privacy because there will be plenty of space between you and your neighbors. All too often urban life means the wall of your house is two feet away from that of your neighbors. It can feel cramped, frustrating and anything but private.
In Arroyo Heights there's no concerns about that at all. You'll have tons of room for your private living style while still being able to access your neighbors for community events, visiting and fun.
Spacious and Small Together
Paradise Valley living offers a small town feel at the same time as its luxurious living style. While you'll have tons of space for your lifestyle, this also means that there are only going to be a handful of houses in your neighborhood. Get to know everyone around you and develop a close-knit, almost small-town feel while enjoying the best in quiet rural living with access to all the amenities of the big city.
The Beauty of Desert Living
The desert, and the way landscaping in this area works, is a beautiful way of living. Between palm trees, shrubs, saguaro and the other exotic flora and landscaping features, you can not only establish even more privacy but build a gorgeous estate that is truly your own and exudes your sense of style, taste and grace.
Take in gorgeous sunrises and sunsets as well as the incredible vista of colors available in the Arizona desert while you relax with a cocktail by your custom swimming pool, spa and backyard oasis—and enjoy the very best in fine living.
The Arroyo Heights neighborhood in Paradise Valley offers nothing short of outstanding options for high-class living in a serene, quiet neighborhood with tons of space and privacy, yet it still allows access to all the great shopping, dining and cultural offerings of the Phoenix metro area. Take some time to look over our featured listings for Arroyo Heights in Paradise Valley, and get in touch with an Arroyo Heights Paradise Valley realtor to start your dream home search today!
_________________________________
Are you interested in houses for sale in Arroyo Heights in Paradise Valley? Contact Thomas Osterman, an experienced Paradise Valley Realtor. Call 602-405-4052 to speak with Thomas now!
Read related articles: