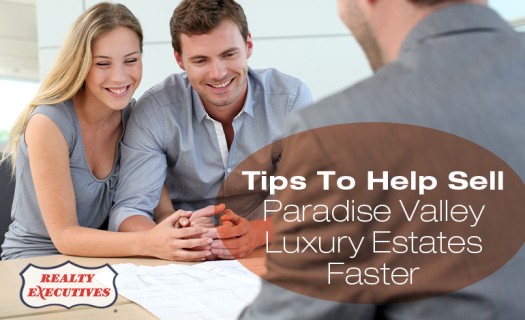 Although it might be nice to think that everyone who is in the market to purchase your home will make an appointment and show up during regular business hours, most buyers work during the day. Instead of taking time off, they will be out in full force in the early evening, checking out your home and your neighborhood. Here are some tips to make your Paradise Valley luxury estates curb appeal shine at night.
It's All in the Numbers
There's nothing more frustrating than trying to find house numbers and not being able to. Whether they're hidden behind landscaping, too tiny to see from the curb, or not well lit, you might be losing potential buyers just because they simply can't find you. Opt for a lit address plate or choose large numbers that stand out from the exterior house. Of course, make sure there is a light shining on those numbers to help increase your curb appeal.
Light It Up
Landscape lighting, whether electrical or solar, adds a warm glow to your front yard and also leads visitors safely to the front door. You should definitely have a light on at the door, perhaps one near the sidewalk, and even carriage lights on the garage to really add vibrancy. Sensor lights are perfect for these tasks since they're off until needed.
Make the home look even more inviting by leaving on some interior lights. A timer will make the lights come on and go off at predetermined times. This is great not only to attract potential buyers but also to deter possible burglars.
Accentuate the Positives
If you have certain aspects of your home you love, highlight them at night as well. Spotlights are perfect for driving attention to architectural features of the home, specific trees and landscaping, or that fountain out front you love.
Remember that buyers will make a point to visit your home and neighborhood at night as well as during the day to see what they look like when the sun's down. With a few well-placed lights, you'll attract the right home buyer in no time!
________________________________________________
Are you interested in luxury homes for sale in PV Arizona? Contact Thomas Osterman for any Paradise Valley Realtor services you may need. Call 602-405-4052 to speak with Thomas today!
Read related articles: