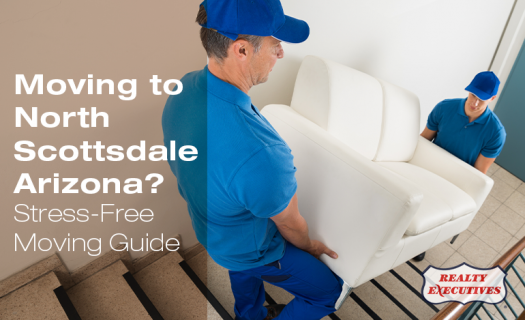 Understandably, there's stress involved in a move, whether it's across country or around the block. When it comes to moving to North Scottsdale with all of the valuable contents of your home , you likely will have some apprehensions. To ensure your move goes as smoothly as possible, be armed with these questions to ask your moving professional.
How long have you been in business?
May I speak to some recent customers you've moved?
Are you a member of a professional association of movers?
Questions to Ask Movers When Moving to North Scottsdale
These questions set the tone for the reputation of the business and their focus on professionalism.
How do you price moves?
What is covered in your basic (or other levels) move?
Are there potential additional fees?
Some movers provide minimal, able-bodied transportation of your valuables from your current residence to the truck and into the next home, whereas some will come in and pack everything for you before moving it. You should identify which option is best for you based on your needs and your budget.
Will you store my items for long-distance moves?
What if you have to be out of your current place at the end of April and can't be into your new place in Ohio until June? Ask the moving company what will happen during that time and what kind of fees you'll be responsible for covering.
How will you protect my belongings during the move?
Whether you're hiring a moving company to pack and haul or just haul, check to see what safety measures they'll take to move things with the least amount of damage. Ask about the types of moving materials they'll provide, if they're packing you, and if that's included in the overall fee or at an additional cost.
What kind of insurance do you have to protect my valuables?
What are the limitations on the insurance?
If I need to file a claim, how does that occur?
While reputable movers are required to maintain insurance on their employees, trucks, and your furniture while they have oversight of it, be sure to ask how much coverage they have and what exactly it covers. You don't want to have Aunt Lucille's antique vase take a spill and not be able to recoup anything.
Do you have workers' compensation insurance?
This is another requirement of a professional moving company, but it's worth asking to be sure. And don't just ask for a confirmation; ask to see proof. If you don't see proof and something happens to one of the company's employees while on your property, you may be held liable.
Moving, while stressful, can be a minimal hassle when you are well prepared. As always, you can trust your experienced real estate professional, Thomas Osterman, to provide quality referrals and help make your move as seamless as possible.
__________________________________________________
Are you interested in North Scottsdale real estate listings for your new home search? Contact Thomas Osterman, an experienced North Scottsdale Realtor. Speak with Thomas by calling 602-405-4052 now!
Read related articles: