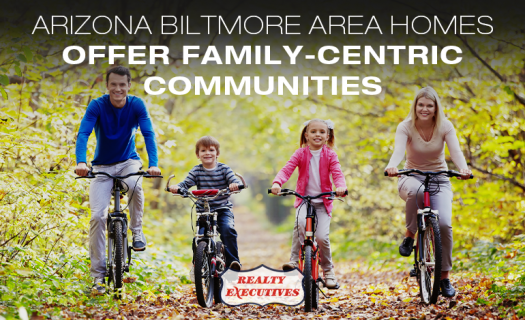 When you bought your current home, you likely had many reasons it was a perfect fit for you. But as the years have passed by, you've realized it might be time to move, to change your surroundings. Perhaps you just want a change of scenery or some Biltmore area homes have caught your eye.
Crazy Commute
When you first moved in, the office was close by, but now you've changed jobs and that cross-town drive is driving you crazy. With the increase in traffic congestion and gas prices, a new place is looking pretty welcoming.
Location, Location, Location
Perhaps if you live in Biltmore, which was fantastic in your 20s but feels a little too loud in your 30s. Or you're in the suburbs, but now that the kids have moved out, you'd like to be in the center of things along the light rail. It might just be that your neighborhood has changed enough that you're looking for greener grass. Solution is very simple, just keep watching Biltmore real estate listings and when you feel that if any home from these listing fits in your budget and requirements then go ahead and relocate.
Rightsizing
Whether you've added family members or said goodbye to some, a house can definitely feel too big or small. And what about that mortgage payment? After a divorce, for instance, that payment managed by two people can be a little overwhelming for just one. Maybe your home-based business is bursting at the seams and you need more room to add an employee at home.
Remodeling Time
Every time you look at your floor plan, you wonder how you've managed to put up with it for so long. Sure, you could remodel and make it exactly what you want, but what if you just found a new home with the perfect layout? That seems a lot easier than the headache of remodeling.
Whatever your reason for considering a new home, please feel free to contact me at any time to explore options. That better home may be closer than you think!
_____________________________________________________
Are you interested in Biltmore luxury homes for sale? Contact Thomas Osterman, an experienced Biltmore Realtor. Call 602-405-4052 to speak with Thomas today!