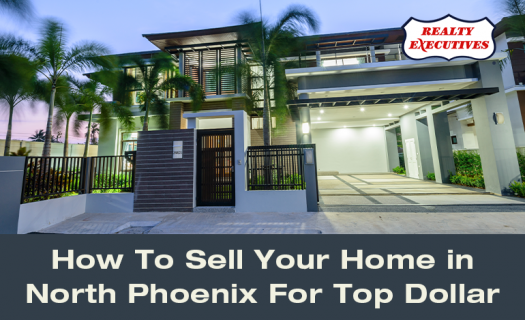 If you are planning to sell your home in North Phoenix there's a lot to think about when putting your home on the market, but one thing you may not have considered is all of the people who'll be coming through your home. That can pose a potential safety risk, not only for your home and valuables but also for prospective homebuyers themselves.
Pets? What Pets?
If you have furry friends in your home, it's best to keep them out of the home during showings and open houses. Home buyers could be allergic to or afraid of your dogs and cats, and a dog could become protective of the home if strangers enter when you're not there. If you have enough warning, board the pets or take them to a friend's house. If you don't have much warning, cordon the cat in a quiet room and take the dog for a walk so everyone (including you) is out of the way.
Leave the Light On
A dark home is not a welcoming home, but perhaps more importantly, it's not a safe home. Keep lights on and bright both inside and out, especially if your open house and showings run into the evening hours. A well-lit house has the added benefit of looking bigger and more open, which is something most home buyers are seeking.
Clean It Up
An Arizona home is made to be lived in, but when it's on the market, you need to keep it as clean and tidy as possible. Clean up scattered toys, shoes, and junk that's lying around. It will look much nicer, and a clean home minimizes the chances of home buyers tripping and hurting themselves. As a word of caution, do not just pile items into closets; many buyers like to check behind closed doors to see what they will be getting, and you don't want anything to jump out at them.
Check Your Insurance
Although the smart homeowner carries liability insurance all the time, it might be worth it to make a call to your insurance agent to double-check your limits. That way, if someone does happen to get hurt while viewing your home and property, you'll be covered.
Selling a home can be a challenge, but the right real estate professional makes it easy. Contact Thomas Osterman to help you navigate the selling process.
__________________________________________________________
Are you interested in houses for sale in North Phoenix Arizona? Contact Thomas Osterman, an experienced North Phoenix Realtor. Speak with Thomas by calling 602-405-4052 now!