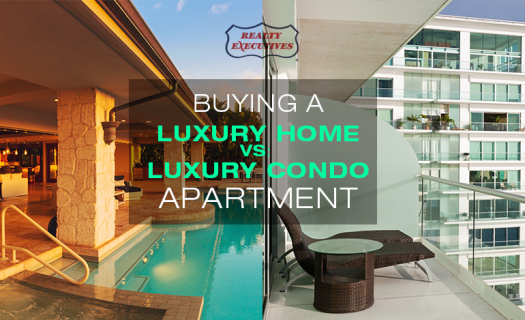 Purchasing a luxury property in Phoenix, Paradise Valley, or Scottsdale is a big decision.
There are a variety of choices, including luxury condos and homes with many options to suit the preferences of discerning buyers.
Luxury homes and luxury condos both have pros and cons.
In this post, we will explore the benefits and drawbacks of each to help you make the best decision when it comes to your next purchase.
Keep in mind that these are general pros and cons which may or may not apply, depending on the property you choose.
For example, luxury condos are generally smaller than homes, but that's not always the case.
Get in touch with an experienced luxury real estate professional in Paradise Valley or surrounding areas to find the luxury property that checks all your boxes.
Purchasing a Luxury Home in Arizona: Pros and Cons
Luxury homes are a great option for growing families, couples, and individuals that value privacy, space, and the freedom to do what they want with their home and land.
But with that untethered freedom come higher maintenance costs and upkeep.
Here are some of the pros and cons that typically apply to luxury homeownership:
Pros
Owning a piece of land
Freedom to do what you want with your home and land
Less obstructed natural views
Privacy
Quiet
Character
Better resale value
Cons
Landscaping/yard work
Home maintenance costs and upkeep
Property tax
Possible Homeowners Association dues
Higher home insurance costs
Note: If you choose to buy a luxury home that is part of an HOA, there may be restrictions on what you can do with your property based on the HOA's specific guidelines.
Purchasing a Luxury Condo in Arizona: Pros and Cons
Luxury condos are an attractive option for new families, empty nesters, frequent travelers, and professionals who want high-end amenities without having to deal with home maintenance or yard work.
Here are some pros and cons to consider before purchasing a luxury condo:
Pros
Low maintenance
Great turn-key solution
Wonderful views
Many amenities
More affordable
More socialization opportunities
Closer proximity to city life
Security
Cons
Smaller spaces
Shared facilities/land areas
Less privacy
Monthly dues
HOA rules and restrictions
Note: Luxury condos can be larger and more expensive than luxury homes in the area, depending on the specific unit.
Choosing the Best Arizona Luxury Home or Condo for Your Needs
If you are looking for a luxury property in Scottsdale, Paradise Valley, Arcadia, or Phoenix, you can find several amazing home and condo options to meet your needs.
A top Maricopa County realtor can provide guidance on what type of property will work best for your specific preferences and requirements.
In this competitive housing market, you will get the best possible outcome by working with a seasoned local real estate agent.
For nearly two decades, Thomas Osterman has helped buyers and sellers with luxury home transactions. Contact him today and put his wealth of knowledge and experience to work for you.
---
Thomas Osterman, a veteran real estate agent, specializes in helping luxury home buyers and sellers get the most for their investments. Connect with Thomas by calling (602) 405-4052 today and enjoy a more personalized real estate experience!
Keep Reading!