Thomas Osterman is here to sell your luxury property in the highly sought-after neighborhood of Paradise Valley, AZ.
Ready to Sell Your Luxury Home?
If you're ready to sell your home in Paradise Valley, I can help. With more than four decades of real estate experience, I know the Paradise Valley market inside out and upside down.
Call (602) 405-4052 now to have me find the right buyer for your property.
The Paradise Valley Real Estate Expert
As a professional Paradise Valley, AZ, real estate agent, I have years of experience and unmatched knowledge of the local property market. I know exactly what buyers in this area are looking for, and I will get you the best offers for your home.
Seamless Selling From Start to Finish
From listings and inspections through negotiations and closing, every aspect of selling your home will be handled by me personally. No other Paradise Valley realtor offers their clients this level of care or attention.
When you choose me as your trusted selling partner, I will ensure that everything runs seamlessly without any additional stress for you.
Staging and Marketing That Gets Results
As a top Paradise Valley, AZ realtor, I take pride in my ability to showcase extraordinary homes like yours through stunning professional photography and engaging virtual tours.
When marketing your home, I know how to attract qualified buyers who appreciate the finer things in life.
Here's a Step-by-Step Guide to How I'll Sell Your Home
Step 1. Determine a Competitive Price
I will look at recent sales data, market trends, and your property's unique features to determine an ideal listing price. This is vital because the price has to be just right to attract potential buyers.
Step 2. Enhance Your Home's Appeal
Together, we'll ensure that your home stands out by enhancing its curb appeal and showcasing its finest details.
Step 3. Targeted Marketing Strategy
Leveraging my extensive network and the right online platforms, I will create a bespoke campaign to reach qualified buyers who have been dreaming about finding a property just like yours.
Step 4. Showings That Captivate Buyers' Attention
No need for you to do anything. I will coordinate professional showings that highlight every selling point. With my extensive area knowledge, I can also answer any questions your buyers might have.
Step 5. Negotiations Where You Win Big
When the offers for your home start pouring in, you can trust me to secure the best possible deal. I will protect your interest throughout the selling process and ensure you get the best ROI.
Step 6. Smooth Closing Process
With my expertise, the closing will be a breeze. You can sit back and leave it all to me. I will work alongside lenders and title companies to keep the process on track, ensuring the smoothest transaction possible.
Luxury real estate articles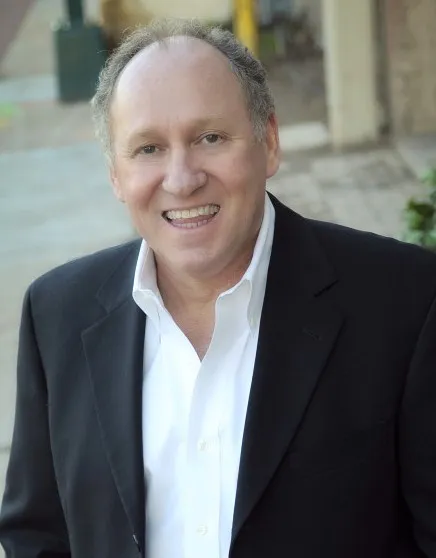 Address: 645 E Missouri Ave Ste 270 Phoenix, AZ 85012
Download your free luxury real estate guide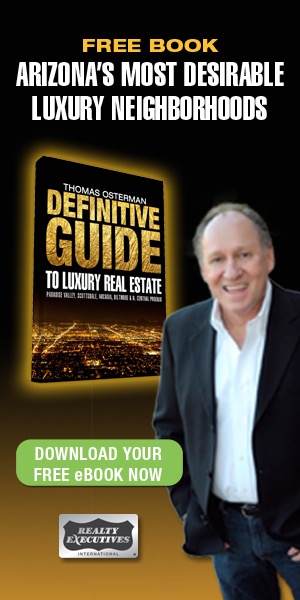 LUXURY REAL ESTATE ARTICLES
Discover What Satisfied Paradise Valley Sellers Are Saying
My clients know they can rely on me. Please look at what they're saying about their successful selling experiences.
"I cold called Thomas off Zillow based on his good reviews and his actual performance lived up to expectations. It's important to note that my transaction was complicated by numerous factors, not the least of which was the fact that I live overseas. At times I was ready to give up, but Thomas kept going and every problem which came up he had a solution for. He earned every penny and more. In the end, I got the house I wanted at a fair price and it came through due to Thomas' tenacity. Overall Thomas gave a five star performance. Importantly, Thomas operated with integrity which was my biggest concern dealing with someone I had never met before and only referred online. He wasn't desperate to shoot at anything that moved, and he screened me as a buyer as much as I screened him as an agent. I think this was an important part of the outcome. In the end I would consider Thomas a friend as much as an agent."
"We have done 4 real estate transactions with Thomas in the last 10 years and every one went smooth as silk. He is very friendly and down to earth & is the most organized professional we've ever worked with in real estate. The Best!"
There is no doubt that Thomas Osterman is now our Realtor of choice. After years of frustration working with other agents, we were introduced to Thomas by a friend, and he took the time to learn our needs and wants to help us in the best way possible. He asked all the right questions and gave us options we hadn't even considered. He then showed us so many fantastic properties it was hard to choose!
We've now partnered with Thomas on a number of real estate transactions, both as buyers and sellers. We have found his marketing skills creative to bring potential buyers to us in a steady stream. With customer service, he is unsurpassed, following every detail along the way with class and professionalism. We've never had to follow up with him to see where he is because he's so far ahead of the game. And he makes the whole process fun and painless.
Thomas Osterman doesn't just meet your expectations — he always EXCEEDS them! Without hesitation, we are enthusiastic in our referrals to him.
When It's Time to Sell Your Home in Paradise Valley, Call Thomas Osterman
If you're looking for a Paradise Valley real estate agent who can sell your home, stop looking! Call me today at (602) 405-4052 to learn more.