Thomas Osterman is a top North Scottsdale AZ realtor with incomparable knowledge of the local property market.
Want to Sell Your Home in North Scottsdale?
If you have a luxury Scottsdale property that you're looking to sell, look no further. I'm here to assist you every step of the way.
Call (602) 405-4052 today to find out how I can sell your home.
Get Started With Selling Your Home
Congratulations on taking the first step towards selling your home in North Scottsdale. I'm Thomas Osterman, an experienced North Scottsdale real estate agent.
North Scottsdale is truly a dream location for those buyers seeking a luxurious lifestyle. The breathtaking views, stunning architecture, and abundance of amenities make it highly sought-after by people like yourself.
Getting the Right Realtor Is Essential
With more than four decades of experience in real estate, I know everything there is to know about selling property. I specialize in selling high-end properties in North Scottsdale and I understand precisely what buyers are looking for.
Exceptional Staging and Marketing
I love marketing homes just as much as I love helping people buy them! I know what it takes to motivate and I use powerful techniques to attract qualified buyers with an appetite for extraordinary homes like yours.
From professional photography to exceptional virtual tours, you can expect nothing less than the most effective marketing strategies. And don't worry about getting overwhelmed during the selling process. When you partner with me to sell your home, there's no additional stress for you. I handle everything from listings and inspections to negotiations.
The Selling Process
As your chosen realtor, I am committed to selling your home and I will make sure that everything part of the process runs smoothly.
Step 1: Determine the Selling Price
Drawing upon recent sales data, trends, and everything your amazing luxury property has to offer, I will establish the right listing price.
Step 2: Enhance Your Home's Appeal
I will showcase your home's finest features with professional staging skills and expertly crafted marketing materials to capture buyers' attention.
Step 3: Marketing Strategy
I use online marketing platforms and my extensive network to reach qualified buyers who are actively searching for a property like yours. My skills in targeted advertising will get your property maximum exposure!
Step 4: Showings That Highlight Your Property's Uniqueness
With coordinated showings emphasizing the top selling points of your stunning home, you can rest easy knowing that prospective buyers will appreciate everything it offers.
Step 5: Offers and Negotiations
When the offers start pouring in, I will negotiate and secure the best possible deal for you.
Step 6: Seamless Closing
Working closely with lenders, title companies and other parties, I'll wrap everything up meticulously so that closing is seamless.
Luxury real estate articles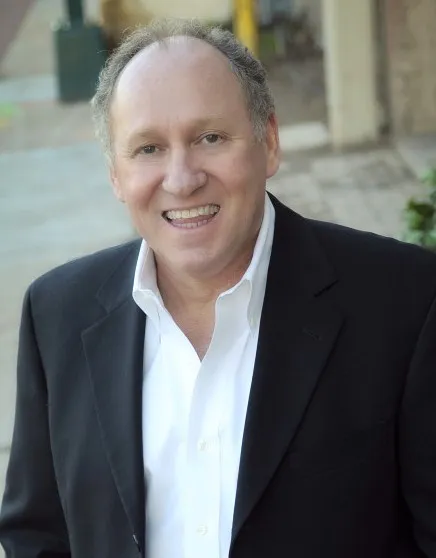 Address: 645 E Missouri Ave Ste 270 Phoenix, AZ 85012
Download your free luxury real estate guide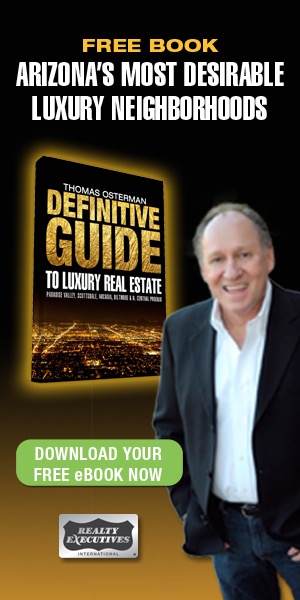 LUXURY REAL ESTATE ARTICLES
Here's What My Happy Scottsdale Sellers Say
Don't just take my word for it-see what my satisfied sellers say.
"We worked with Thomas recently to sell our house in Scottsdale and subsequently purchase a home in Paradise Valley. Thomas was one of the best realtors we have ever used. He was always available, always on time, and had great attention to detail. He works alone and we loved the individual attention we received. He helped us through both transactions in just over 4 weeks. We will definitely work with him in the future. Amazing."
"Thomas helped us find a home in Scottsdale. He knew that area very well. He is an excellent listener and shows houses in a quiet way. This allowed us to develop our own opinions and better steer the search. During the negotiations and closing process his experience and contacts made the process easy and smooth. We were out of state so he arranged and witnessed all the inspections for us, arranged second opinions where there were questions and provided good advice to us in closing out the purchase. I highly recommend him."
Thomas was instrumental in selling our house in Scottsdale. He advised us from the beginning on the changes that were necessary. He advised us on pricing, layouts, colors, and several key components that helped to close the sale. Plus, Thomas helped us with our rental after the sale.
Would definitely use Thomas again and recommend him to anyone looking for a consultative real estate agent.
Call Thomas Osterman: Your North Scottsdale AZ Real Estate Agent
If you're ready to get started with selling your home, call me at (602) 405-4052.