Thomas Osterman is an experienced realtor with unparalleled knowledge of the local property market in North Central Phoenix AZ.
Looking to Sell a Luxury Property?
If you're thinking about selling a high-end property in North Central Phoenix, I can help. Call me now to find out how.
North Central Phoenix Property Expert
North Central Phoenix is a highly sought-after location for homeowners looking to embrace a luxurious lifestyle. With its, stunning architecture, and an abundance of amenities, it's no wonder so many people dream of owning a home here.
When it comes time to sell though, it's essential to have a top North Central Phoenix realtor by your side to navigate the complex real estate market. And that's where I come in. I'm an expert in the market dynamics of high-end properties in North Central Phoenix.
I know exactly what buyers are looking for and I know how to get you top dollar for your property.
Bespoke Marketing
I love marketing properties. I pride myself on using the most powerful techniques for reaching qualified buyers who have an appetite for extraordinary homes like yours.
From stunning professional photography that captures every detail to engaging virtual tours that showcase your home, I know how to attract attention.
Listings and Inspections
My expertise doesn't stop with listings. From negotiations through closing, I handle every aspect of the selling process meticulously. That means there's no additional stress for you to deal with.
No other realtor offers their clients the same level of care or attention as I do. When you choose me to sell your home, you can relax knowing that everything will run seamlessly from start to finish.
How the Selling Process Works
1. Determine the Price
I will look at the current market, including recent sales, market trends, and the unique features of your luxury property. This will help me determine the right listing price to attract potential buyers.
2. Enhance Your Home's Appeal
To ensure your home stands out from the rest, I'll help you enhance its curb appeal and showcase its finest features. By leveraging expertly crafted marketing materials I will present your home so it captures buyers' attention.
3. Targeted Marketing Strategy
I will leverage my extensive network and online marketing platforms to promote your home to qualified buyers. Through a combination of online listings, social media campaigns, and targeted advertising, I will get maximum exposure for your property.
4. Showings
I'll coordinate showings that will highlight the unique selling points of your home. I will also answer questions and help buyers imagine themselves living in the property.
5. Negotiations
Once the offers start rolling in, I will secure the best possible deal for you, ensuring that your interests are protected throughout the process.
6. Smooth Closing
I will oversee a seamless closing process for you, working with all parties, including title companies. Congratulations! You just sold your home.
Luxury real estate articles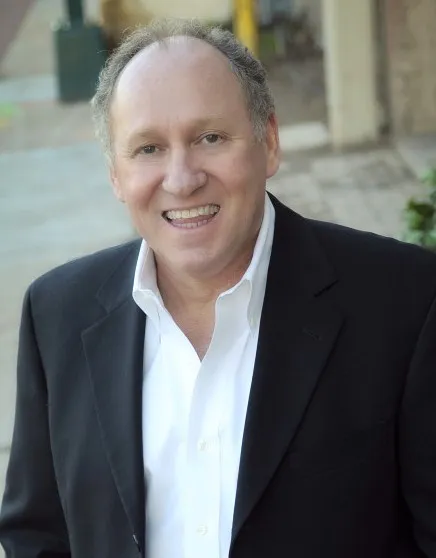 Address: 645 E Missouri Ave Ste 270 Phoenix, AZ 85012
Download your free luxury real estate guide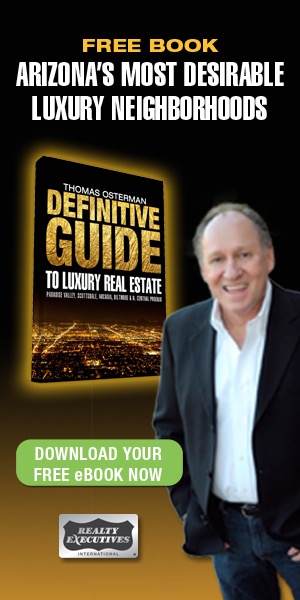 LUXURY REAL ESTATE ARTICLES
See What My Satisfied Sellers Say
With four decades of real estate experience, I'm the realtor to call. Have a look at what my clients say.
"I have hired Thomas to either buy or sell 3 homes for me over the last 15 years. Each time he has shown to be very professional with a vast knowledge of the areas that I was looking in. My first home purchase was in central Phoenix and he negotiated a very favorable purchase price for the house and it was in the exact area I was looking for. I used Thomas again to sell that house some 6 years later and to help my purchase my dream home in Paradise Valley.
Once again he showed not only his experience in the area and knowledge of the market but his commitment and work ethic helped me find the perfect house. I would recommend Thomas for anyone looking for a top notch broker in the valley."
"My wife and I have used Thomas more than once for our real estate needs. The first time we used him was at the recommendation of a trusted friend to purchase our first home, and we LOVED the home we ended up with. Thomas did his homework and landed us in an amazing property!! The second time we utilized his services was to sale that same house in Phoenix to move to Flagstaff, and we wished we could have taken him with us to buy our home in Flagstaff! Thomas is an agent that will MAKE deals happen as opposed to LETTING a deal happen. He was an amazing advocate for our interest in both transactions we had with him, and my wife and I would give him our highest recommendation to any one preparing to purchase or sale a home. Thomas brought a level of professionalism and warmth that is truly worthy of 5 Stars. We are so grateful to have had him in our corner for 2 of the largest transactions of our lives!!"
Let Me Bring Your Home Selling Dreams to Life
I'm ready and waiting right now to help bring your North Central Phoenix luxury home-selling dreams to reality. Give me a call today to get started!